Just this week, I visited my childhood home and noticed the ceiling above my bed is still missing paint where an 8 ½ x 11 piece of paper used to live. Before every track and field season our coach encouraged us to write our goals down place them somewhere obvious. She said, "look at your goals when you first wake up and right before you get to sleep," it was such a simple activity with a lasting impact. I'm happy to report that I crushed the majority of my goals – but only when I wrote them down.
There are fancy ways to set goals and low maintenance methods. There are fitness goals, career goals, and friendship goals. Anything goes as long as it means something to you.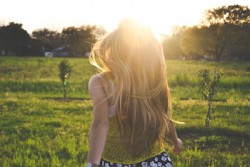 The start of a calendar year is a chance to make a plan for all of the "should do this" statements and if all goes well, give yourself permission to fail.
I think I am going to give the piece of paper in plain sight a try again this year.
How are you preparing for 2016?