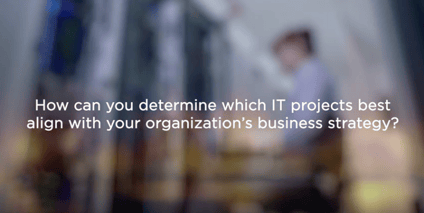 As the Director of Business Development, my team and I are responsible for sales development and involved in many initial conversations with prospective customers and therefore we are afforded with a unique frontline perspective on what objectives and challenges are on the minds of IT executives.
Recently, we've been hearing that having the ability to rapidly root out inefficiencies in the IT portfolio is a critical unmet need for many IT organizations. The current state of their IT organization includes high IT spend, an inability to deliver the strategic needs of the business, and a lack of actionable data to determine which systems should be replaced, modernized, consolidated, or retired, as well as enterprise and business unit strategy not reflected in project proposals.
Unfortunately, ignoring this inefficiency issue can result in several negative consequences including: under achieving against IT strategy, struggling to invest for the future due to drains on resources, and inability to keep up with the demands of changing business needs. IT leaders are learning that existing manual processes and IT portfolio management/execution tools lack the necessary functionality to provide a solution.
Can you easily identify projects that are not advancing your strategic objectives or are ripe for consolidation?
We consistently find that the organizations with an enterprise view of priorities and tradeoffs combined with actionable data are the most successful. These organizations are able to significantly cut IT spend and easily rebalance resources toward transformational initiatives that move the business forward.
Are you able to identify inefficiencies in your IT portfolio and determine what they are costing your business?