Contributed by Matt Ipri
I guess it's sort of a coming of age for a product marketplace: that time when the age-old, clichéd situations that OLDER product marketplaces have been experiencing come home to roost. And it looks like for the first time, the Project and Portfolio Management (PPM) software marketplace has hit a new "life milestone". The "best-of-breed vs platform" debate has now found itself a new home with PPM tools.
It's an interesting time for this to appear in the PPM space, because it's not like this is an even remotely new product area. Organizations have been using and buying project management software for decades! Ever since Total Quality Management (TQM) became a household trend in the '80s and since Six Sigma hit the world in the '90s, organizations have recognized the value in staying on task and on budget, and using reporting and software to help you do it. Project Management systems certainly took off in those time periods and have seen consistent market growth AND customer use ever since. For the most part, however, in that 30+ year time horizon, the software stayed mostly consistent. Software vendors pushed the edges regularly with new features and functions, but rarely (if ever) did we see vendors that offered a much larger footprint of tools outside of PPM dabble in the space. There were acquisitions and purchases that enabled vendors to move into different use cases, vertical industries, and contract sizes, but not a ton of new entrants from the "big boys".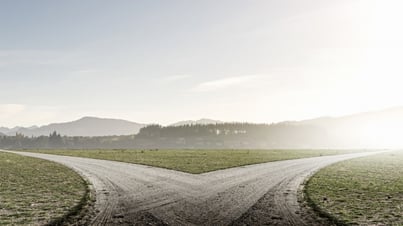 But in the last few years, that has dramatically changed. Big software vendors thatprovide MANY other features besides PPM have lodged themselves in the market and started bundling their PPM functions with their other software. CA, HP, Microsoft, ServiceNow, and Atlassian are just a few of those examples that have either acquired existing software or built new features to play in the space. And it's really changed the conversation around the marketplace significantly. No longer are organizations simplypicking the project management and time reporting functions that best align with their industry or size. They're now being asked to also consider less-specialized solutions offered by vendors they use in ancillary markets like Business Intelligence (BI), IT Service Management (ITSM), Enterprise Resource Planning (ERP), and development. And while these may not be as full-featured, they come at a very alluring price and with a very attractive data integration story. Who WOULDN'T want to pay less for their PPM? Who WOULDN'T want to have more of their data in the same place for reporting purposes? It's a very appealing value proposition, for sure.
PPM leaders are now asking themselves questions like:
Do they REALLY need customized project types and time reporting needs?
Do they REALLY need project prioritization software outside of spreadsheets?
Do they REALLY need dedicated strategy execution software?
Do they REALLY need anything other than the baseline PPM features?
And they're not easy questions to answer…
So, while the "best-of-breed vs platform" debate has been swirling in many other marketplaces for ages, it's only now reaching a head in PPM. And PPM leaders are being forced to make the hard judgments now: do you go with a purpose-built solution focused completely on what you need or do you go with one of your existing vendors who offers some of what you need in an appealing bundled package.
Clearly, as a best-of-breed solution in the PPM universe, we may be biased in our preference here, but we're also not naïve to the benefits of going with a platform. But it's still interesting to see it arrive for PPMs.
How do YOU see this debate unfolding?