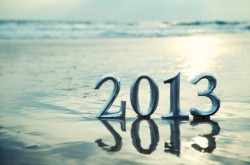 December is a perfect time for reflection. As you look back on the capital plan you developed this year, have you considered what to do with the borderline projects that were dropped from last year's improvement plan? Do you have a strategy for managing them or will you let potentially valuable projects go stale on the conference room floor?
Believe it or not, many of these projects can be salvaged. If you used a criteria-based framework to assess your portfolio, you already have a detailed report card that describes exactly why a project did not make the cut. Leverage this knowledge to beef up borderline projects and reintroduce them in the next round of planning.
Did the project require too much of the budget? Explore ways to streamline the proposal so that only the most critical and highest ROI components are presented next go round.
Was critical information missing, raising doubts about the project's feasibility? Use this time to clean up your data sources; align disparate metrics, refresh outdated data, and revamp misleading reports.
Did the project lack sufficient community support? Get it on the agenda of local meetings and gather advice on how to make the project more relevant.
Tell Us: What do you do with projects that don't make it into the capital improvement plan?