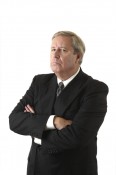 You just finished presenting the capital plan. Everyone is on board with the projects you've selected. And no one fainted when you laid out the budget.
Just as you are shutting down your laptop, someone on the Review Board asks: How feasible is this capital improvement plan? Will there be any surprises when we start to execute?
Before you close out your next capital planning cycle, run these mental experiments to make sure you have a clear view of the most critical implementation risks.
This level of foresight will enhance the credibility of your capital plan and get you through the approval process faster.