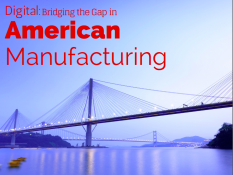 We couldn't have chosen a better time to spotlight R&D and innovation in Manufacturing! According to the Department of Commerce's Bureau of Economic Analysis, manufacturing now represents 60% of all U.S. R&D employees and 75% of U.S. private sector R&D. And digital innovation is spurring the fastest growth in Manufacturing in over a decade.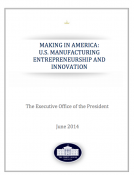 For a full report on the outlook for innovation in American manufacturing, check out the White House's Making in America: U.S. Manufacturing Entrepreneurship and Innovation.
We covered many of these trends in our Innovators Spotlight webcast featuring President Obama's new Digital Manufacturing and Design Innovation Institute, a consortium of the best minds in academia, high tech and government, brought together to develop digital innovations that will resurrect American manufacturing.
Read highlights of the conversation here.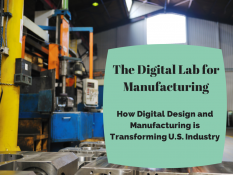 For more info on all things R&D and innovation, visit innovation.decisionlens.com.